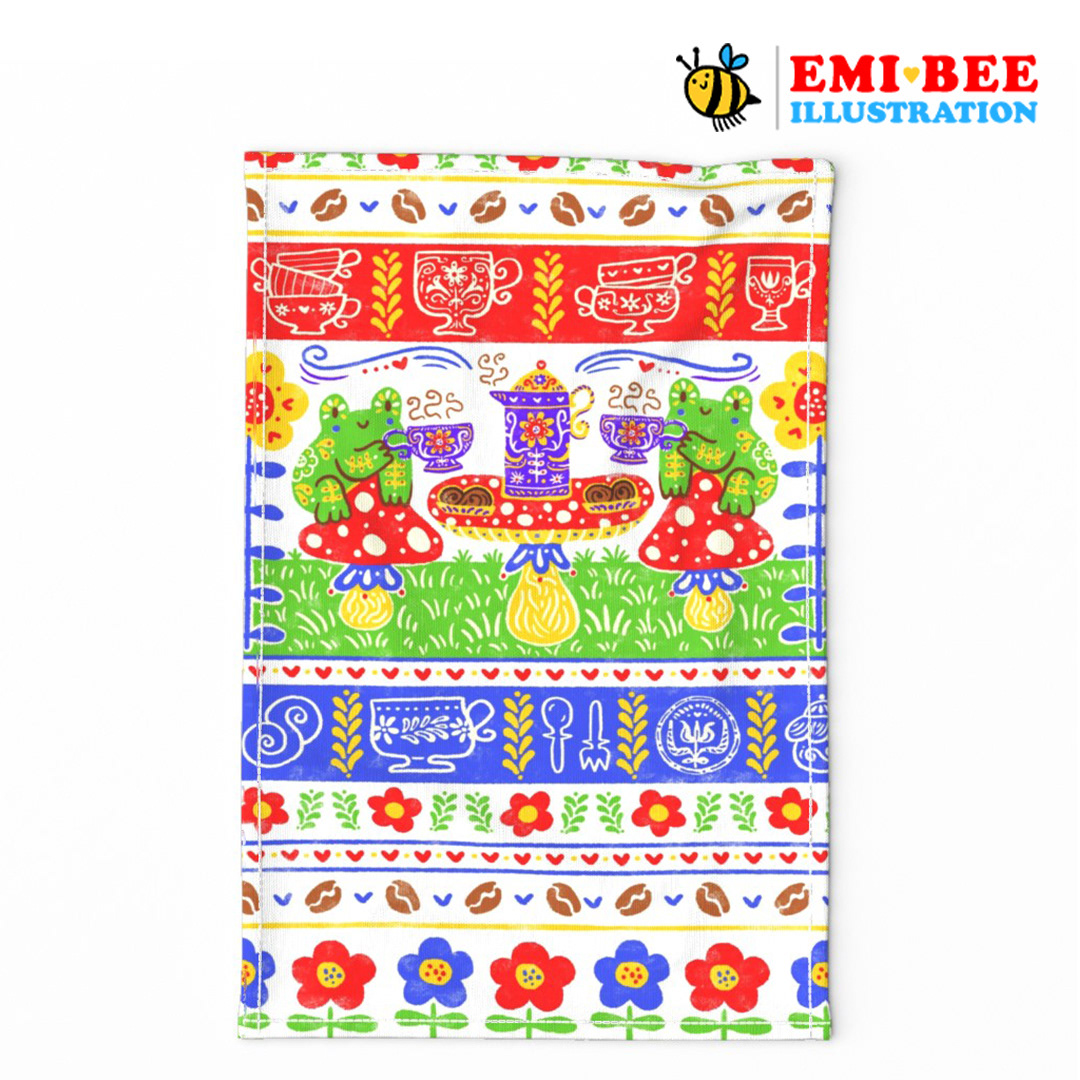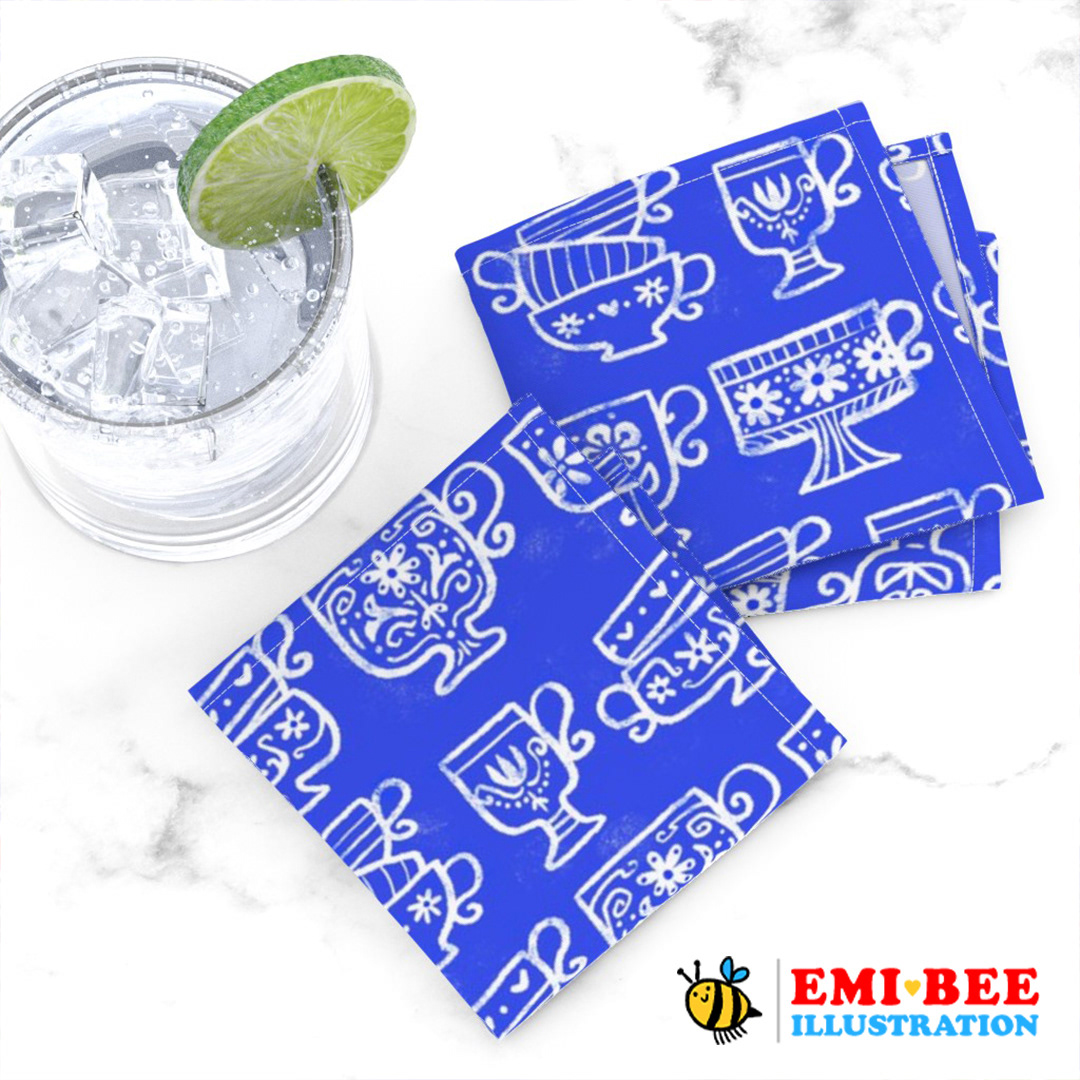 The Background
Two of my favorite vintage things to collect is anything with a Scandinavian print on it and groovy 60s-70s mugs that have groovy feet. Usually, I can spot a vintage mug tucked in the masses at Goodwill, but Scandinavian print anything is difficult to come by in my region of America, so it's always a joy when I find something in an estate sale, thrift store, or antique store. One of my favorite finds is a Scandinavian tea towel that was tucked in a basket of linens in the basement of an estate sale and cost under $5.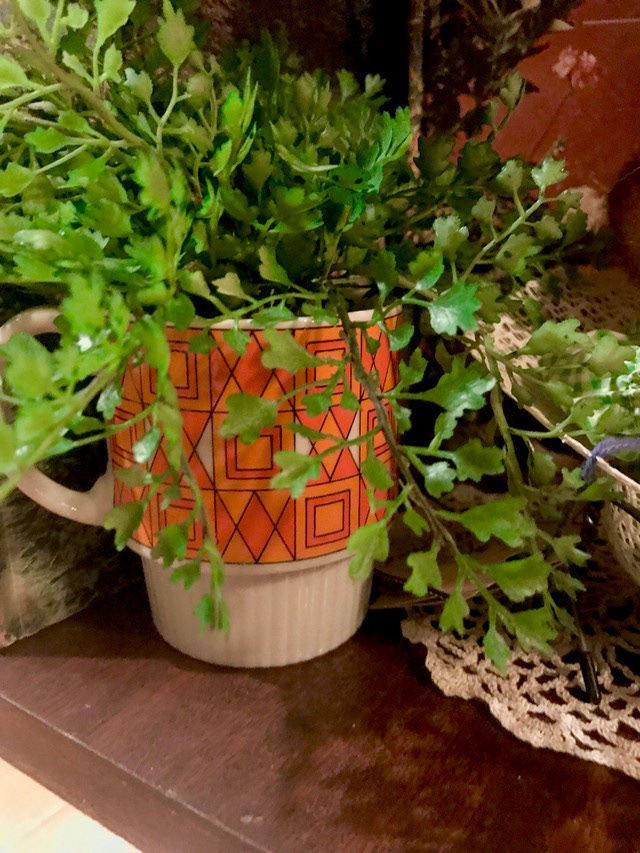 I have over a thousand children's picture books that I've compiled over the years, either thrifted or found in the many antique shops I've explored. There's just something about vintage books and vintage illustrations that is missing in their modern counterparts, and there's really nothing to compare with the touch of old paper and fabric. I love the look of older printing techniques, especially woodblock prints, that have sadly been replaced in our modern times.
The Process
I decided that I wanted to design my pattern so that it would fit nicely on a tea towel but also could work equally as well as a fabric. In researching mid-century modern Scandinavian designs, I settled on doing stripes of different things inspired by the spirit of Fika, a Swedish Coffee Break, including various pastries, hearts, a variety of mugs, and coffee beans along with some fat, bold florals. I wanted my main focus to be a scene of frogs enjoying their Fika together on a mushroom bistro set with some detailed dishes and coffeepot.

After I had my design down pat, I roughed up the colors with a chalk brush in white to give it a vintage, woodblock-esque look.
The Collection
I knew I wanted to create a small fabric collection with the different elements I used in the main design, and settled on making a stripe-only version without the frog scene, as well as a pattern of just the different mugs I drew throughout the main design in two different colorways, red and blue. Look for the coordinating fabrics in my next shop update!